In traditional Volendam costume, captured forever
Photographer Volendam is the only one with three studios. This way you always choose the photo that suits you best. Choose one of our studios. You can also make an appointment with our photographers to make reports. Would you rather have everything in-house to take your unique
photo?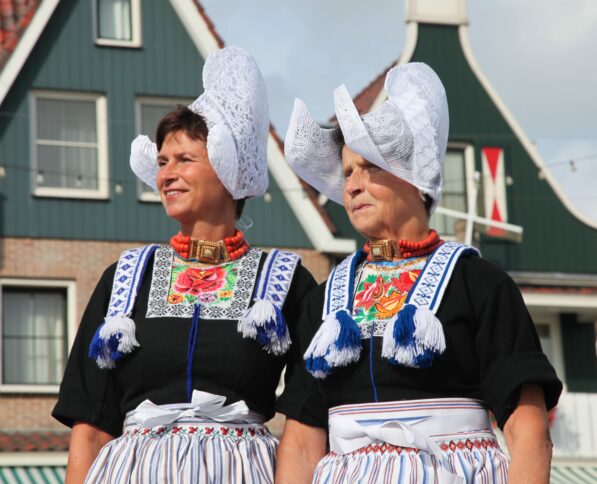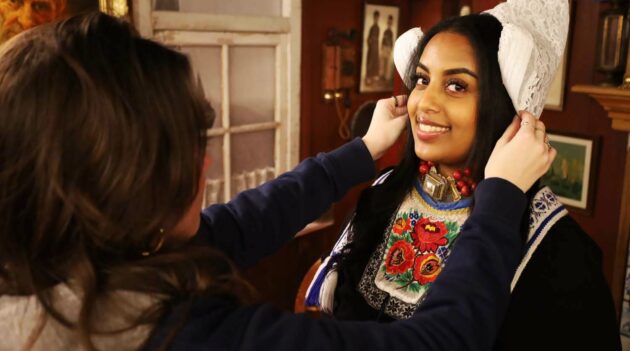 Step 1. Traditional costume
Here will our colleagues help you in the traditional costume. Step by step you will become a real
Volendam resident. You will experience how they used to wear the traditional costume every day,
not to mention the unique clogs. You will be dressed in Sunday clothes, nice to know.
Step 2. Choose your Studio
If you prefer the water, choose our beautiful Volendam harbour. Are you more of our authentic
living room with chimney, then this is for you. More into cooking, then our authentic kitchen is the best choice. Experience the feeling of the past in Volendam, you go back in time.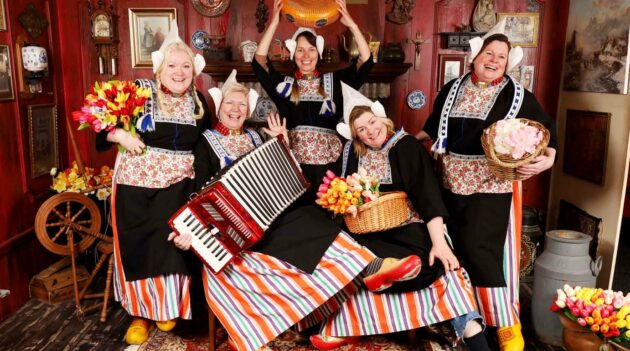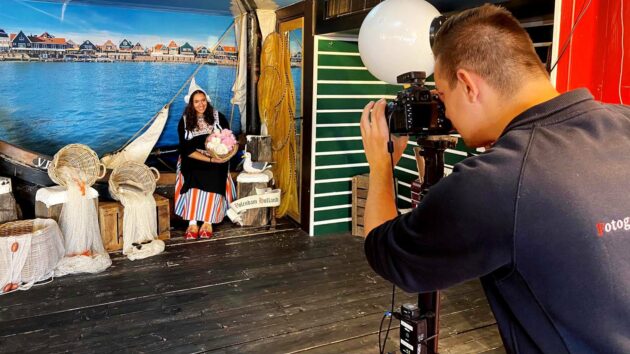 Have you chosen a nice studio, wearing the traditional costume? Then you are now placed in the
right place. Then you will now receive old Dutch accessories to complete your look. Then it's time to turn this fun experience into a lasting memory. Find your pose and smile! To cap off the experience, strike a pose for the crazy photo!
Step 4. Your Personal Souvenir
Take a look at one of our screens while you wait for your printed personal souvenir.
All photos can be downloaded free of charge via your personal QR code afterwards.