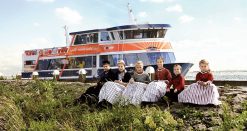 Do you want a cool, unique shoot with family or friends? Our certified photographers also make the most beautiful photos outside!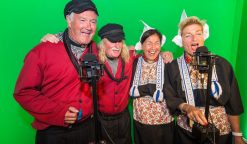 Do you like to sing like the stars? Then our karaoke studio is the thing for you! With a large assortment of the local 'palingsound', there is always a song for you!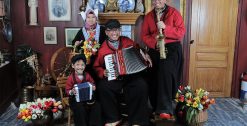 A photoshoot in traditional attire combines a great experience and a unique memento in one. Do you choose for the setting The Levee, The Kitchen, or The Living Room?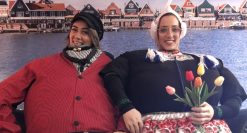 Looking for a unique memento but short on time? With our Fun & Fast option you can make an authentic photo without changing clothes!
Fotograaf Volendam is the only one with five studios. Moreover, our certified photographers also make the most beautiful photos outside. With us, you can always choose the photo which suits you the best. Which option do you choose?
When you think about Volendam, do you think about the authentic port, the levee, or rather about the traditional fireplace? With a choice from five different backgrounds, you can always find a setting which perfectly reflects your Volendam experience.
Our team of certified photographers not only creates the best photos, but more importantly, the best experience. Choose your authentic attire together with our photographers, assume your funniest pose, and have fun!
Your most beautiful experience caught on photo, you want to share it! Afterwards, you can order extra copies. This function will soon be available. Until that time you can find your photo in our gallery.
Characteristic for the Volendam attire is the Volendam bonnet; the lace cap which is worn on the head. The blood coral necklaces, consisting of three rows of thick blood corals and a rectangular golden lock, are also typical for the traditional attire.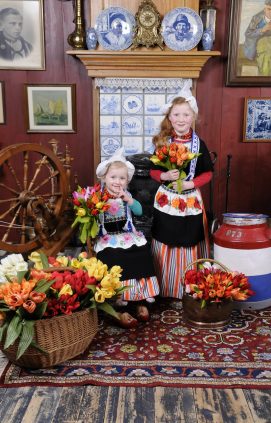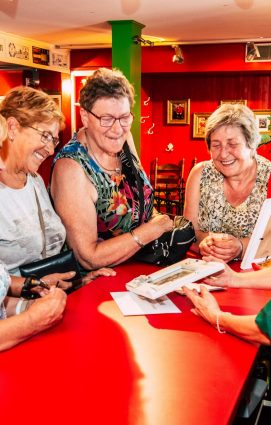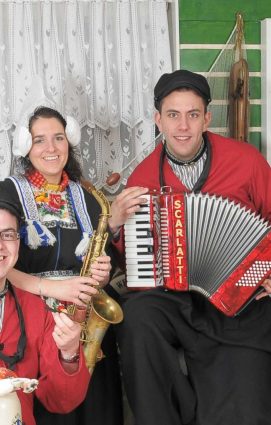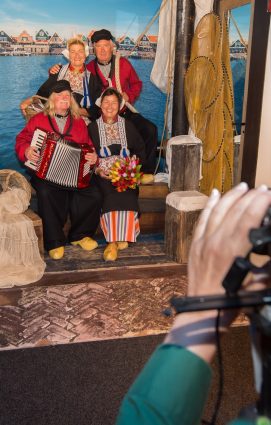 Everything for
the ultimate experience
Fotograaf Volendam has all the facilities for your ideal photoshoot. For starters, we are centrally located, in the middle of the levee of Volendam. Thanks to our wheelchair accessible studios and the nearby parking spot, you can always visit us. Inside, we offer comfort with a cooling air-conditioning and public Wi-Fi. Complete your day out in Volendam with our advantageous arrangements. Fotograaf Volendam has everything for your ideal experience.
Do you want to stay informed?
Enter your details here to be informed of the best arrangements and offers.